The Texas Master Naturalist Program's mission is to develop a corps of well-informed volunteers to provide education, outreach, and service dedicated to the beneficial management of natural resources and natural areas within their communities for the State of Texas. Our chapter proudly serves Denton, Cooke and Wise counties.
If you'd like to learn more about educational opportunities and our chapter, we invite you to subscribe to our monthly email communication.
The Texas Master Naturalist program is a partnership between the Texas AgriLife Extension Service, Texas Parks & Wildlife, and other local partners.
Elm Fork Chapter Texas Master Naturalist
wins "Spirit of Lewisville" award
The Elm Fork Chapter of the Texas Master Naturalists actively works on multiple projects in Lewisville that benefit the city and residents. At Lewisville Lake Environmental Learning Area (LLELA), the group partners with the City, Lewisville ISD (LISD), and University of North Texas (UNT) to conduct restoration efforts and provide engaging programs to visitors.
Many members of the group are members of the Friends of LLELA or serve on its board. Members have worked at LLELA and Thrive Nature Park to develop restoration plans. At both sites, they are working to identify invasive species, successfully remove them, and replace them with native plants. EFTMN also assists with trail maintenance, seed harvesting, and trash removal at both locations and hosts monthly nature walks. At LLELA, they serve as docents in the nature center and provide monthly tours of the historic Minor-Porter Log House.
In 2022, the group assisted in growing and planting more than 10,000 native plants and grasses at LLELA. The largest effort was a "Plant-a-Thon" event with LISD during which seventh-graders visited LLELA for a one-day field trip and learned about the benefits of conservation and restoration before getting a chance to plant native species on the property.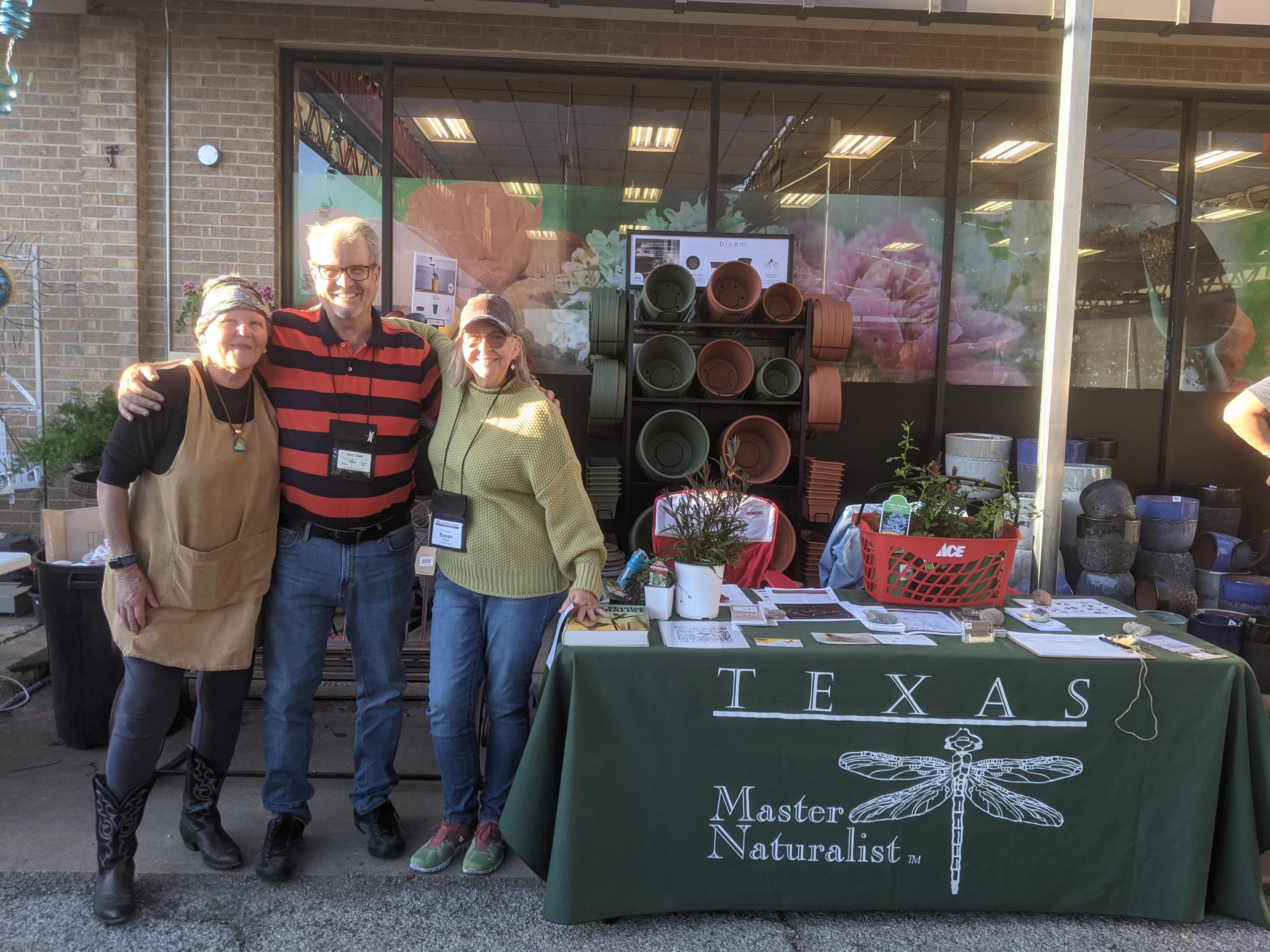 We offer both adult and youth education.
Contact our Speaker's Bureau and our Science with Attitude (SWAt) programs for more information!
PROJECT FEEDERWATCH turns your love of feeding birds into scientific discoveries. FeederWatch is a November-April survey of birds that visit backyards, nature centers, community areas, and other locales in North America. You don't even need a feeder!
Visit https://feederwatch.org/ for details on how to get started!
Not a Texas Master Naturalist,
but want to volunteer?

View volunteer opportunities
in your area.
Support TMN-EFC
Kroger Community Rewards program supports your favorite charity through the Kroger reward card. Select the link, above, to discover how to add Elm Fork Chapter of Texas Master Naturalists Inc to your card.
Support us every time you shop on AmazonSmile! Amazon donates 0.5% of the purchase price to TMN-EFC at no cost to you. Visit AmazonSmile, sign up and select 'Elm Fork Chapter of Texas Master Naturalists Inc.'
COVID Guidance (updated August 27, 2021)